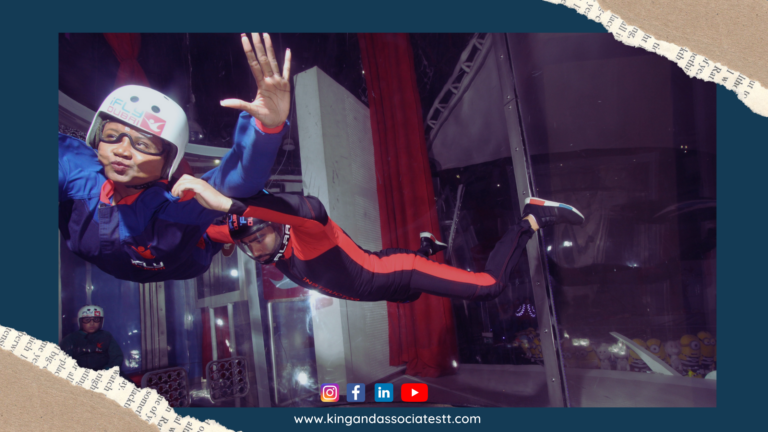 The Inter American Development Bank (IADB) accurately describes Covid-19 as the 'black swan' event; nobody saw it coming and nobody would have guessed that after 1 year we will be experiencing these consequences. 
In Trinidad and Tobago, the twin island state is experiencing a third wave with reportedly high new daily infections and low vaccination reports.  For the Caribbean entrepreneur, it is against this backdrop of uncertainty that fear can take center stage.
Fear and the Entrepreneur
If you have ever started a business, fear has a been part of your journey. Common fears that an entrepreneur can face include, fear of the unknown, fear of failure and fear of not knowing enough and most recently the fear of the pivot! In my entrepreneurship journey I had initially ignored or let us say procrastinated on starting Consulting Services by King and Associates Limited and I talked myself out of the fear by working with a mentor for 6 months. I felt the need for accountability and guidance to help manage my fear as a new entrepreneur.
The Modern Day Entrepreneur Overcoming Fear
Similarly, as an entrepreneur, facing fear and overcoming its paralysis is necessary if we genuinely want to grow and serve up value to our clients. Now more than ever we make decisions in an economic climate that is uncertain but has also presented new opportunities.
The banner shows a picture at an IFLY indoor skydiving location, where I was all stomach knots and cold feet but I pressed forward. I took the leap because I knew it was necessary if I wanted to check this activity off my bucket list! I can say the same applies to an entrepreneur, facing fear and taking the leap is necessary.
Support for the Entrepreneur
When starting the business and opting to complete indoor skydiving, I made the decision to have the support I needed to overcome the fear in both situations. I can say the same for you (the entrepreneur) and your business. The support and building a strong network are going to help you face these fears and overcome them.
Be sure to follow Consulting Services by King and Associates Limited on social media as we launch the digital guide for your business and the online workshop – 'Boost versus Ads Manager. The better option for your Facebook Advertising'.  Call (868) 485-9857 for more information.