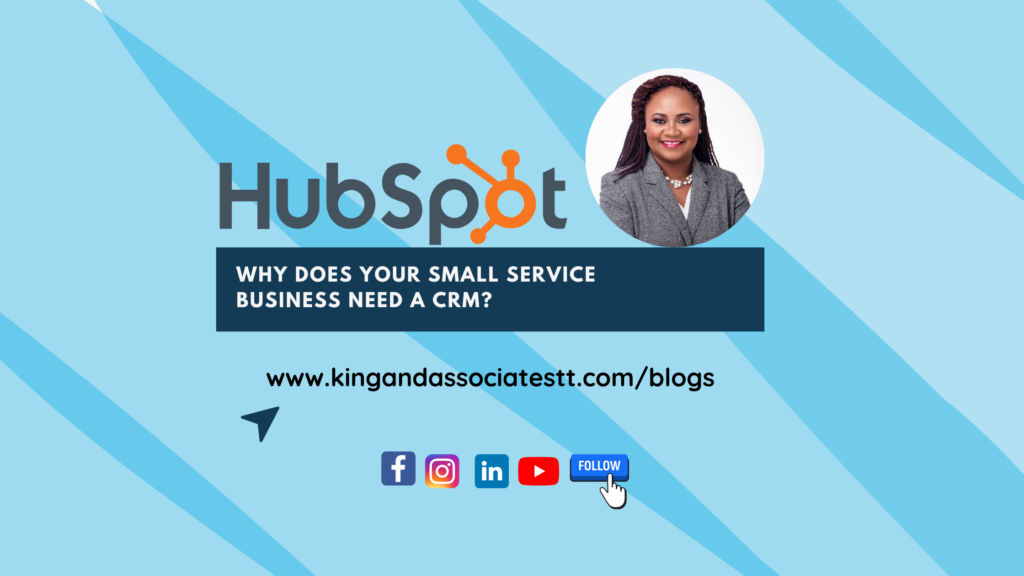 Welcome back! This week the hot topic is Customer Relationship Management Systems (CRM) and how it can truly benefit your business at the start up, growth and established phase. However, for all intent and purposes, this blog is intended for businesses with a staff complement of 1 – 25 persons. Additionally, I provide CRM solutions for Hubspot. With that in mind, let us get to the meat of this blog to assist you with making the best decision for your business.
What is a CRM?
A Customer Relationship Management System (CRM) helps you to manage all your customer interactions. It is not only a place where you can keep a record of your prospect's information, but it can truly provide the needed analytics to you when you need it to make important decisions. Important decisions like what? For example, Jane Smith has visited 3 pages on the website and has opened all your emails. Therefore, Jane Smith is extremely interested in your offer and now will be a good time to reopen discussions. Pretty cool right?
Why Hubspot?
My best advice to any businessowner is to do your research and find out first what you need from a CRM. Not everyone would know their needs or think that Hubspot is best suited to them. I can however guide and filter the information overload to highlight some key features that I have found useful. The great thing about Hubspot is that each hub and its tools are awesome but even more powerful when used together for your business.
Here are the features that stood out:
Ease of setup:
Not overly manual you can be up and running in under 20minutes.
Email logging and tracking:         
Email is easily tracked, and you know where you are with each customer.              
Custom Reports:
With the analytics I know if I am hitting those desired sales goals.
Lists:
Segment my customers and focus my messaging on their needs.
Tasks:
I never miss a follow up or important call.
Dashboard:
I understand my weekly productivity.                              
Social Media:                           
I can integrate my social media with my CRM and actively create and nurture new leads.
Templates: 
For recurring emails, I can easily save time with a template.
Automation: 
Automate tasks for when a deal moves from one stage to a next. For example, from Negotiation to Service Agreement.   
CRM for Small Businesses                      
Above-all, I can sing praises of Hubspot all day, especially, having been a Sales and Marketing Professional for over a decade and now an Entrepreneur; I see the value in using a CRM. 
Interested in learning how this can work for your service-based business? Be sure to book a demo or start a conversation when you CLICK HERE.