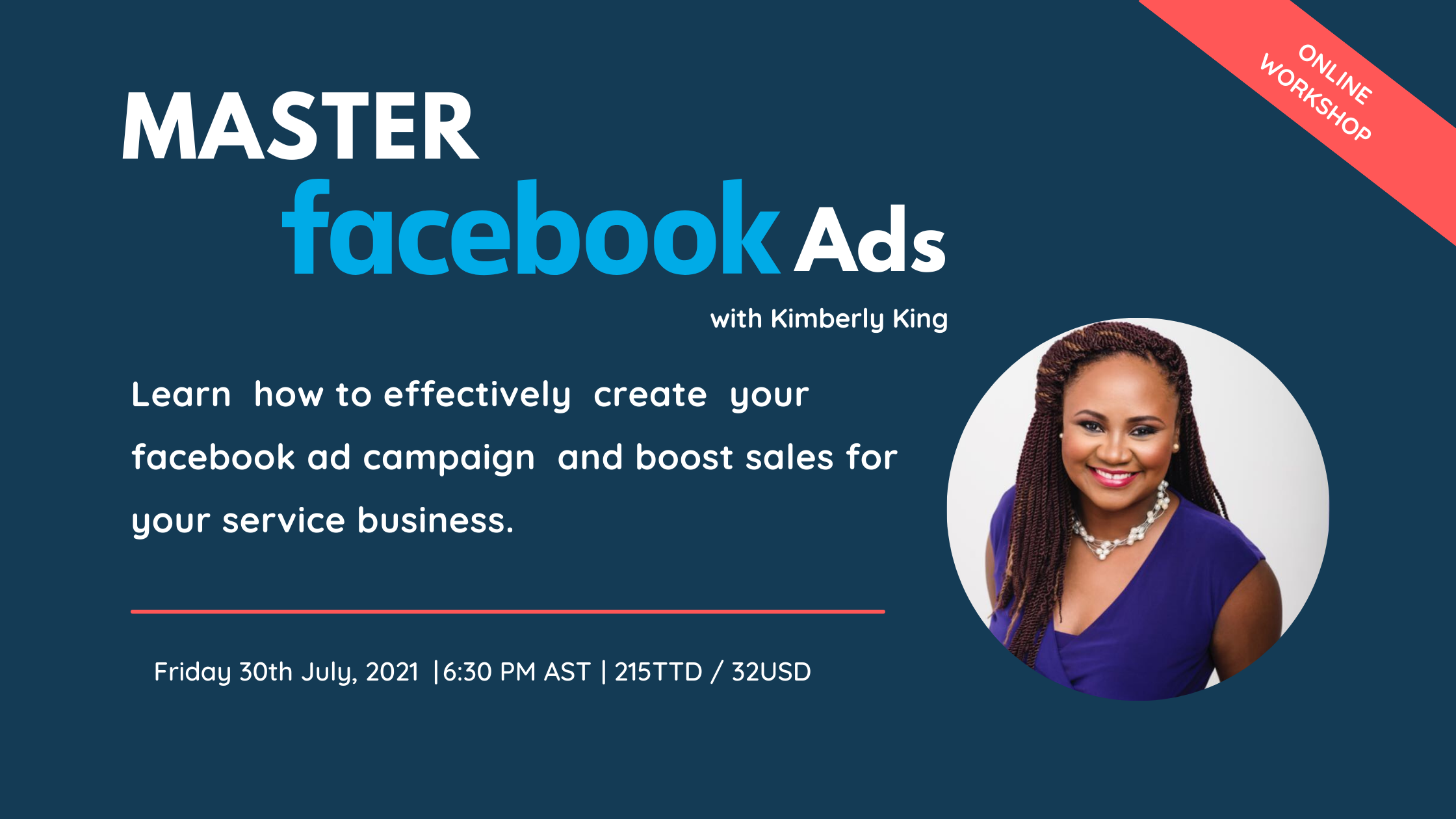 Online Workshop / Registration Details
Online Event Name– Master Facebook Ads Manager
Date:  Friday 30th July, 2021
Time: 6:30 PM – 8:00 PM
Location: Online
Cost: 215TTD / 32USD
 Details:
You are actively (or interested in) marketing your business and its services via Facebook; however, you might not be aware of all the options available to you. The 'go to' has been boosting a popular post based on Facebook's prompting via that blue button to 'Boost Post' but the reality is you may not be reaching your desired goals. Similarly, each option has consequences for your campaign desired outcomes. 
Payment
Persons interested in confirming their attendance must make payment on/by Wednesday 28th July 2021. There are two payment options available, once registered, an email with payment details and confirmation of contact details is immediately sent.
Bonus: Digital Certificate
What to expect?
Learn how to Boost a post.
Learn how to build a campaign using Ads Manager.
Learn the importance of Facebook Pixel.
Learn the difference between Ads Manager and Boosted posts.
Understand when to use Ads Manager versus Boost for your campaign objectives.